We have published a new paper in Nature Communications. In this paper, we consider the issue of how to correctly inform numerical models of the propagation of infectious diseases when only partial information on the contacts of individuals is available, due to population sampling.
Indeed, the coverage of the population in many measures of detailed contact networks is incomplete, and this yields a systematic underestimation of epidemic risk if the data is used without precaution. Here, we introduce a method to compensate for this systematic bias and obtain accurate evaluations of epidemic risk using incomplete data. To this aim, we have developed an algorithm that effectively fills in the gaps of the empirical data with a realistic picture of the missing contact network. Although the obtained surrogate contacts are different from the actual missing contacts, using them in the simulation of an influenza-like process gives an accurate estimation of what would have been obtained on using complete data. It is therefore possible to have a good estimation of the epidemic risk, even if a substantial fraction of the contacts are missing from the empirical data.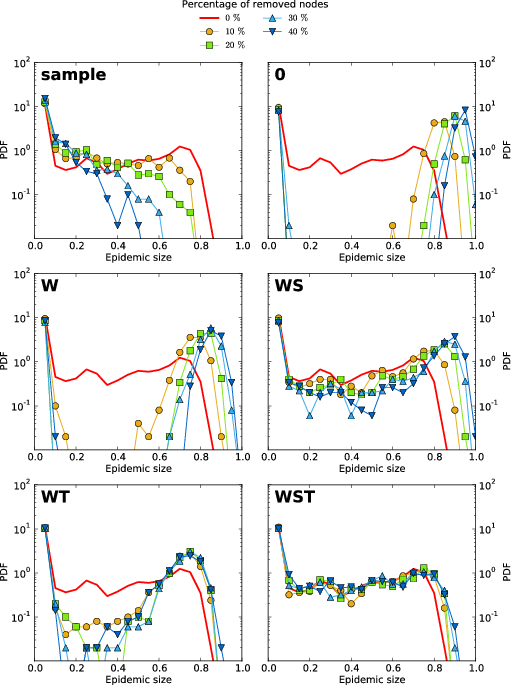 We have just published a new paper in PLoS ONE. In this paper, we present a detailed comparison between various types of data describing contacts and relationships between students in a high school: data collected from wearable sensors, data from contact diaries and data from surveys in which students were asked to name their friends.
We release all the corresponding data both in the Supplementary Information of the paper and in the SocioPatterns page dedicated to data.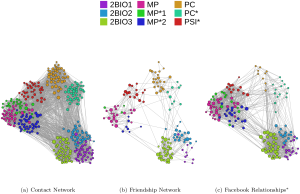 On May 27t the SocioPatterns platform was deployed to track and analyze the interactions of people, objects and spaces during a full-scale exercise organized by the CRIMEDIM Research Center in Emergency and Disaster Medicine in collaboration with the Italian Army and a number of other partners, including the ISI Foundation. The exercise involved almost 500 people, a ROLE2+ military field hospital, 2 primary care centers, 8 ambulances and a coordination center. The tracking system featured fully-distributed recording of the interactions between people, ambulances, hospital rooms and equipment, with real-time monitoring of the hospital workflow and live views in the operations center.